Giving Up A Stable Career To Pursue An Ambitious Dream- the dream chaser and a leader in wine and sake education.
Corinne Mui (DipWSET, 酒サムライ Sake Samurai)
Corinne was raised in Australia. Her father ran a family-owned business and she grew up with two brothers, one who became a lawyer and the other an accountant, while she herself became an actuary. It was her father's vision that the three of them, as trained professionals, would form a solid business team to continue the family business for another generation. However, influenced by her family's appreciation for wine, Corinne began to take an interest in learning about wine from a young age. During her university years, she began visiting wineries in different regions across Australia and established friendships with many in the wine industry. Wine became, and still is, a part of her life. To her, wine is not just a drink or commodity. It is a passion. It is the product of countless winemaking stories and generations of hard work. Over time Corinne developed a desire to share her round-the-world learning and experiences with more people to foster a greater appreciation of wine. With this in mind, after completing her Master's degree she gave up her financial industry career and family business to pursue her dream of wine education and expertise.
When Corinne was a child, her father asked her "What is your dream?".  At the time, her dream was to visit 100 places in the world. After giving up a stable career to devote herself to a new career path in the wine industry, despite many hardships along the way, this new path enabled her to travel to more than 100 places around the world in 15 years.  In that time, she also became a leading wine and sake educator in Asia, inspiring many students to become wine enthusiasts.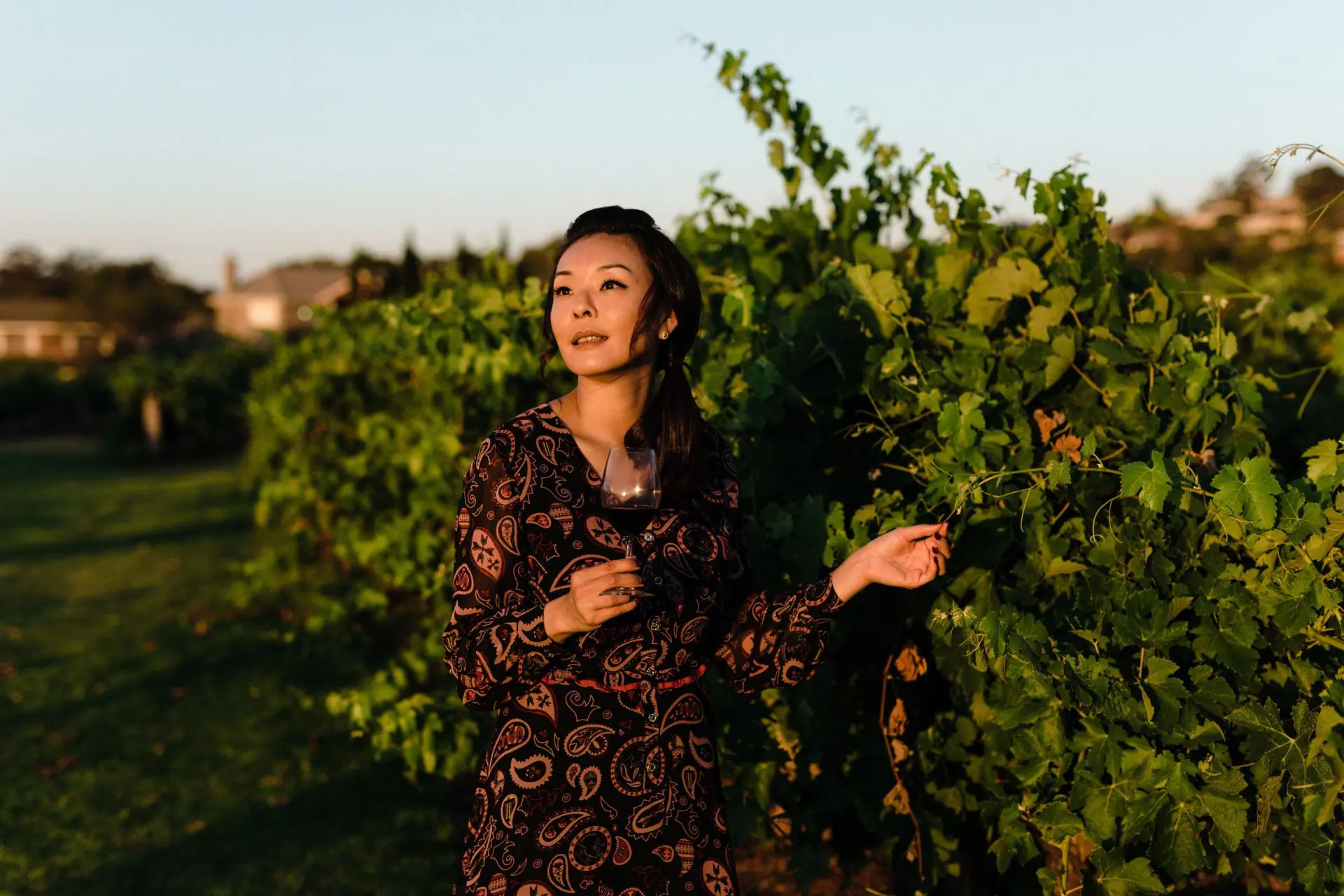 I love my job and our industry. The best part of my job is having the opportunity to taste so many different wines (and food!!) and visit wine regions around the world. I have met so many incredible people in the wine world…

LOVE WHAT YOU DO, DO WHAT YOU LOVE.
Corinne has loved wine for years and she is also dedicated to her craft. She believes there is no way to train your palate to assess wine other than with practice, and more practice. This means tasting countless glasses of wine to compare and learn the differences. Every year from August to October Corinne attends major wine competitions in Europe and Australia as an international judge. During one season she attended four back-to-back wine competitions in different countries for 4 consecutive weeks. The judging pace required that she taste 400 wines over three days, and after 4 weeks of doing this, Corinne's teeth were so painful due to the acidity in wine that she had to visit her dentist.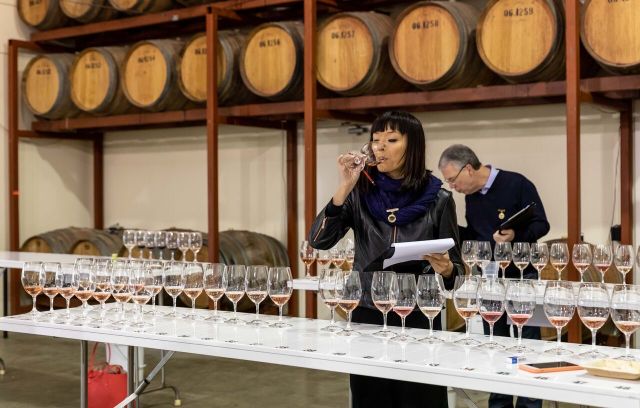 Never give up, practice and practice, stay professional for the love of wine!

Many people may have the impression that being an international wine judge like Corinne is very glamorous. The truth is, becoming a judge and judging at international wine competitions is difficult. To be able to judge consistently at that level requires full concentration for extended periods of time, and a lot of expertise and experience. However, from the first time she attended a wine competition years ago and marveled at the confidence and skill of the renowned judging panel, it has been Corinne's goal to represent the Asian palate in professional international judging. To achieve this goal, she knew there was no way other than to continually practice wine-tasting. After all, practice makes perfect! It is Corinne's constant energy, determination and passion in wine that finally led to her becoming an international wine judge. Despite the pressures that come with it, she thoroughly enjoys every wine judging opportunity.

Don't set limits for yourself. Push yourself beyond boundaries so that you will always have something to work towards and you'll get there one day…

Her wine journey in Asia over the past 15 years..
Promoting wine in Asia was very difficult 15 years ago. There were no big wine exhibitions and event roadshows in the region at the time. At one particular Robert Parker event, Corinne was fortunate enough to meet with some government officials from a few countries in Asia. Through these connections, she began introducing and promoting Asian wine markets to various wine associations. After countless visits and discussions, a few associations finally showed interest in bringing wine marketing campaign to Asian markets. Corinne also wanted to share with the developing wine industry in Asia the unforgettable experiences and updated information she had acquired from her travels to many wine regions worldwide. To do this, she began to devote her time to wine education. However, at that time, online marketing and social media platforms were not very popular. Without big data and budget support, it was a real challenge to promote wine from around the world to the mass market in Asia.
As there were no large-scale wine exhibitions at the time, Corinne worked with some wine associations to promote wines at F&B industry events. Without much budget and a small team at the time, Corinne had to purchase the microphones and audio speakers needed for her first masterclass. She also started to organise wine masterclass roadshows in different cities in China. With limited contacts and media channels in mainland China at the time, Corinne had to personally call wine trade and media one-by-one to invite them to her roadshows. The masterclasses in Hong Kong and roadshows in China were all well received and proved the potential growth of wine business and culture in Asia. Various governments then began to fund wine promotions in Asian markets.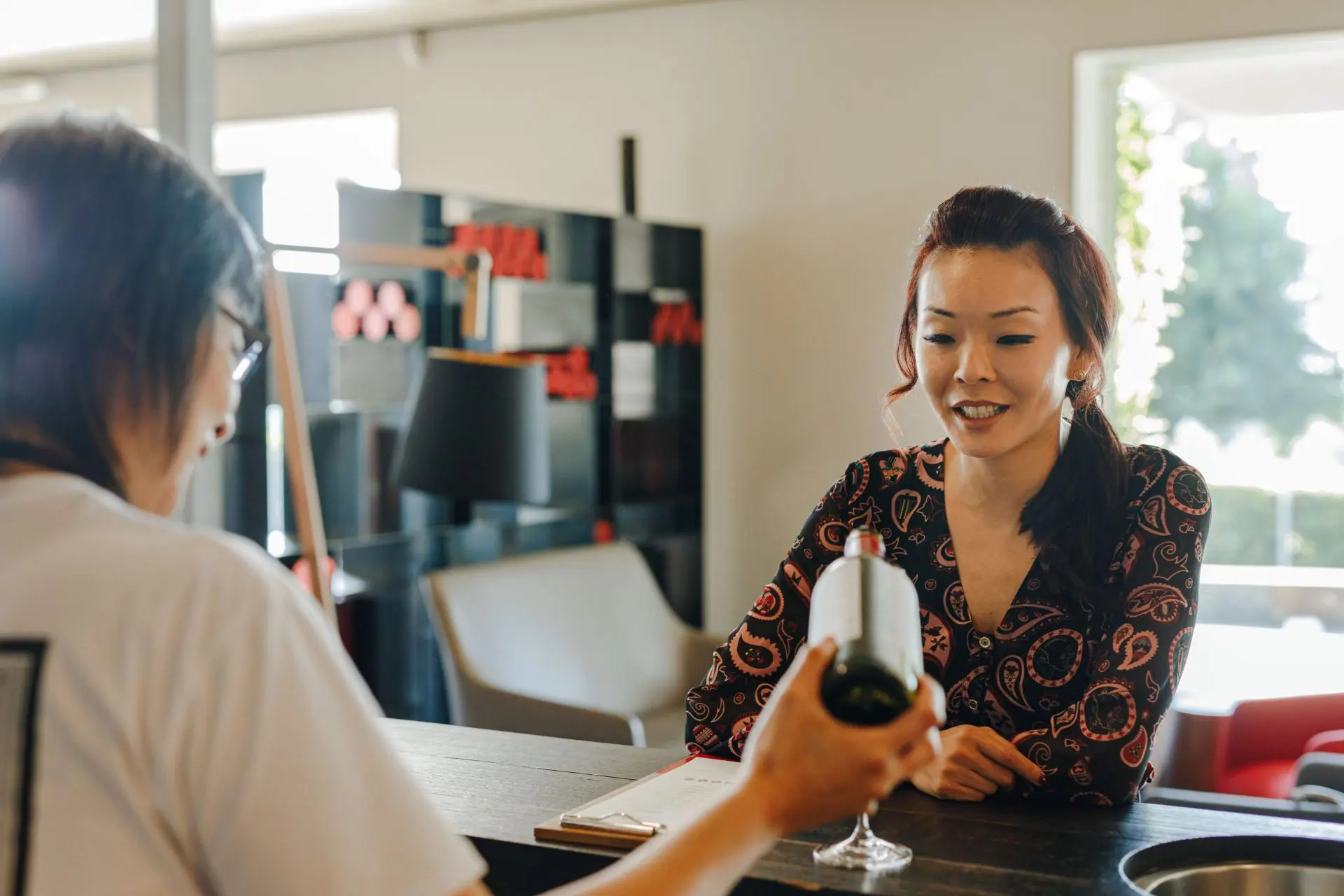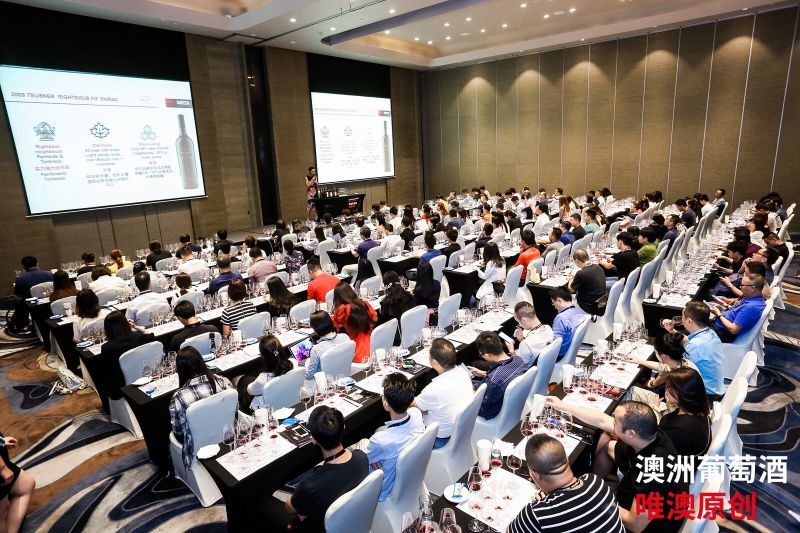 In 2008, Hong Kong entered a new era as it implemented a zero alcohol taxation policy, which led to the move of many auction houses and wine merchants to Hong Kong. As consumers no longer needed to go to Singapore and Macau to purchase wine for tax advantage, Hong Kong soon became the wine hub of Asia. Meanwhile, Corinne organised an increasing number of wine events at a larger scale and also furthered her career as a wine educator. She also has also led many exclusive wine and sake tours around the world for media, consumers and students.
Corinne's efforts in the wine industry have been widely recognised. Stuart Barclay, General Manager of the Marketing Department of Wine Australia, said: "Educator Corinne Mui has become "the face" of Wine Australia masterclasses in Hong Kong, mainland China and other key Asian markets."
With the latest technological developments, it is much easier now to gain exposure for an event, and conducting a worldwide promotion is not as difficult as before.  Unfortunately, as traffic is pursued nowadays, the importance of authenticity is often forgotten.  However Corinne still maintains her unwavering commitment to wine. She tastes every wine, and thoughtfully gives her scores. She writes every single article from her heart, sharing her true experiences and the stories behind each wine. She hopes that by continuing to do so, more people can truly understand the wine industry.
Other than wine, Corinne has also been learning about Japanese sake for over 10 years. In recognition of her contribution in the sake industry, she was inducted as the prestige Sake Samurai in 2019. Prior to that, in 2018 she became the first person of Asian descent to be named "Sake Ambassador" by the Sake Sommelier Association in London.
It is Corinne's lion's spirit and passion for wine that allows her to enjoy every moment in pursuing her 'wine' dream and also what has led her to become one of the key opinion leaders in the wine and sake industry. In 2021, Corinne founded CorVino Asia to continue with her mission of encouraging appreciation for wine and sake with more people and in more places around the world.